With all these kids going back to school, it makes us grown-ups miss the good ol' days, because the '80s and '90s were all that and a bag of chips. Remember your Walkman and Super Nintendo? We do. Well, in this episode of The Sync Up, we've got our favorite throwback gadgets on full display and we're sharing modern, downloadable versions of old favorites.
Tamagotchi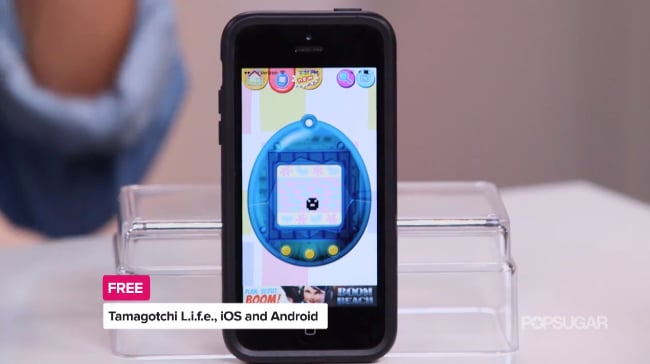 Beware: this is an app that consumes full-grown adults. Tamagotchi L.I.F.E.(free, iOS and Android)! The app is just as good as the original. You've got to feed your pet, play with it, and scoop up its poop — or else it'll die!
M.A.S.H.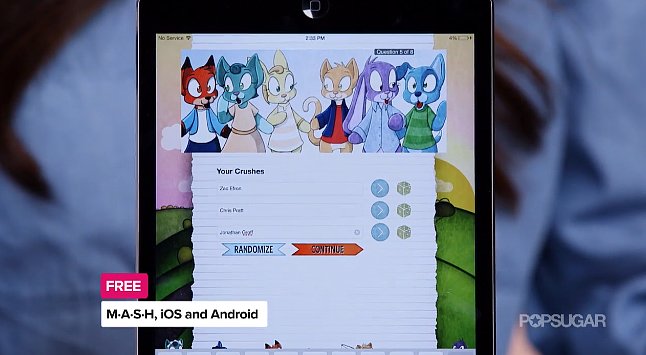 The ultimate future predictor, M.A.S.H., is now available for iOS and Android(free). Which one of your crushes will become your future spouse? Only M.A.S.H. can tell!
Lisa Frank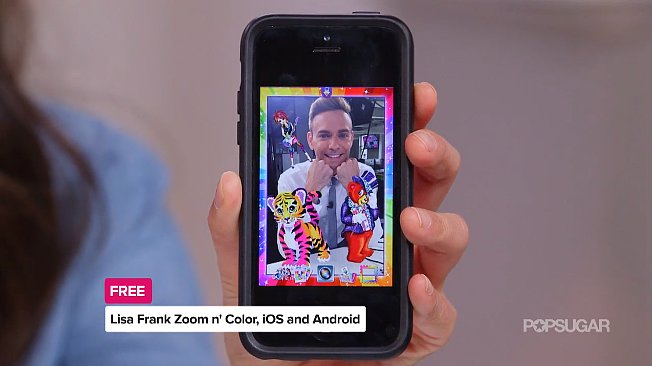 Lisa Frank's rainbow-clad universe is basically what the inside of a unicorn's soul looks like. There were binders covered in her stickers back in the day! Her app, Lisa Frank Pic n' Share (free, iOS and Android), does exactly that, digitally. Upload a photo, and throw up as many colorful stickers as your heart desires.
AIM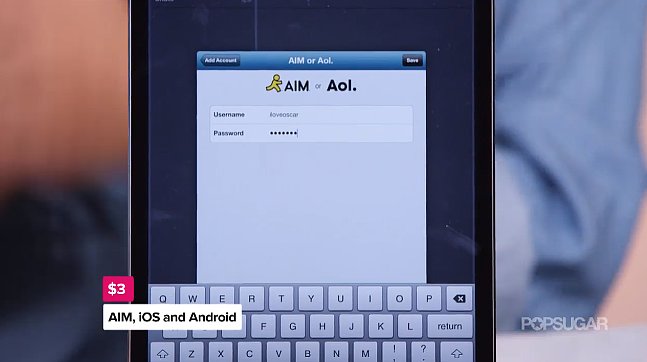 Is it "aim" or "A-I-M"? Whatever the correct pronunciation really is, one thing is true: the new app for iOS and Android (free) does so much more than the chat platform back in the day. You can use AIM for mobile to chat with friends on both Facebook and Google Chat. You can even see Instagram updates too.