AcerCloud Details
Acer Rolls Out Its Own Cloud Storage and Transfer Service: AcerCloud
Cloud storage comes in handy when you want to access photos, video, and documents away from home. While there are lots of options when it comes to storing your goods in the cloud, Acer is planning to take on the iClouds and Google Docs of the world with its new cloud storage platform called AcerCloud.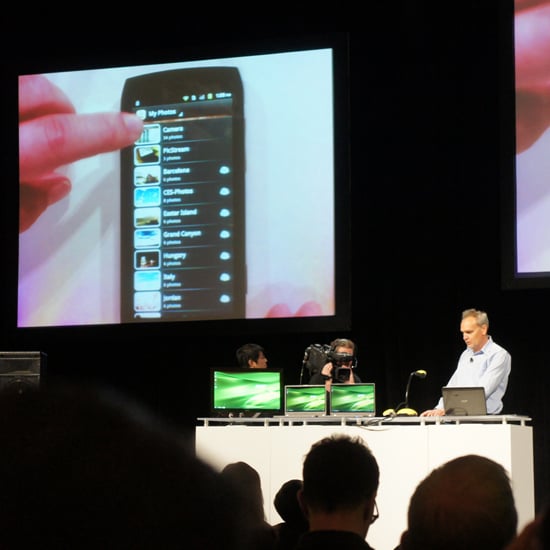 Providing a secure and personal connection, AcerCloud connects all of your devices — from mobile phones to desktop PCs — allowing you to see your pics, vids, and Office documents (including PowerPoint, Word, and Excel) from anywhere. This free service works with Windows PCs and Android devices starting in Q2 of this year (Windows Mobile compatibility expected in Q4).
In order to access documents and media on the go, you'll first need to download the three AcerCloud apps — Clear.fi Photo, Clear.fi Media, and AcerCloud Docs — on your Android device. From there, you'll have a secure connection between your mobile device and your home PCs or laptops, even if your home computer is asleep or turned off. AcerCloud cashes your media and documents, so you'll always have access. Bonus: if you make changes to any docs from one device, the results are almost immediately available to view on your other devices. Snap a pic from your phone, and you'll instantly see it on your home computer; sorta like Eye-Fi, but with a longer leash.
AcerCloud is free for all Acer customers and is expected to go live in North America and China in Q2, with worldwide availability in Q4.