Activate the New Twitter Design
How to Activate the New Twitter Profile
In with a new Twitter look that's . . . strikingly reminiscent of Facebook Timeline. The social networking site rolled out all sorts of new products today, including a completely revamped iPad app, a new version of the iPhone/iPod touch app, and, most noticeably, an updated design for profile pages. Twitter's renovation puts pictures first with a left-hand-oriented widget that displays a higher number of recent images than seen before and a large header photo framing a user's avatar on the right.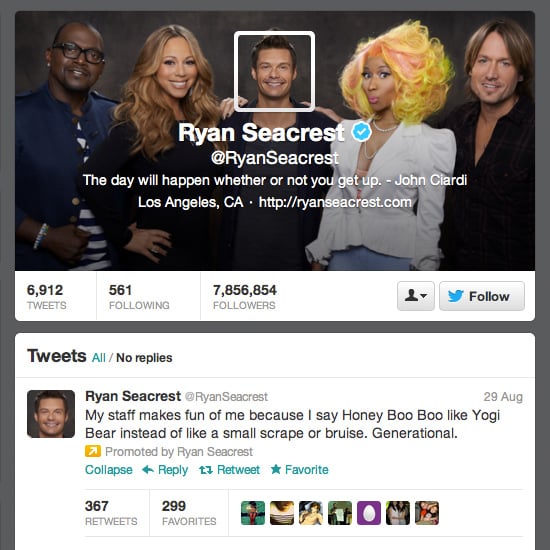 Want to get in on the new Twitter look? Find out how to activate the profile after the break.
Activating the new profile layout is as simple as visiting Settings in Twitter and selecting the Design tab. Scroll down to Customize your own, where you will see an option to Change header. Once you have uploaded an image (minimum dimensions should be 1252 x 626 or it could turn out pixelated), the new Twitter profile is yours! Don't like what you see? Opt out by removing the header photo at any time.
How do you like Twitter's new profile design?