Active Facebook Users Are Insecure and Narcissistic
New Study Says Facebook Users Are Insecure and Narcissistic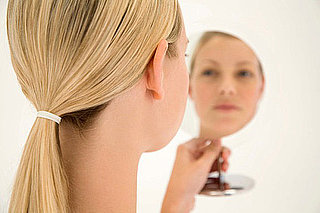 A 2008 study found Facebook users who upload flattering profile photos and amass friends are especially narcissistic (duh), but now it turns out all Facebook users may fall into the same category — at least those users who spend the most time updating their profiles and cruising Facebook for updates.
According to a Canadian researcher, who surveyed 100 students (50 men, 50 women) between the ages of 18 and 25 on their Facebook habits, frequent users tend to be the most insecure and self-centered. After quizzing each subject on his or her Facebook usage, she had them take a personality test to determine their level of narcissism. Those students deemed by the test to be the most narcissistic were also those who checked their Facebook profiles the most.
There's more! Find out what else the study concluded after the break.
Additionally, the study suggested that those with lower self-esteem checked their Facebook pages more often. One final item of note — according to the same results, women are more likely to self-promote on Facebook with a flattering photo, while men are more likely to use carefully worded posts.
While the correlation between narcissism and insecurity may seem strange, researchers believe that narcissism is actually rooted in a lack of self-esteem. Whether or not the findings hold true for everyone, I know I'm going to think twice before checking my Facebook page for the fifth time today!