Adventure Time in Lego
Finn and Jake! As Lego!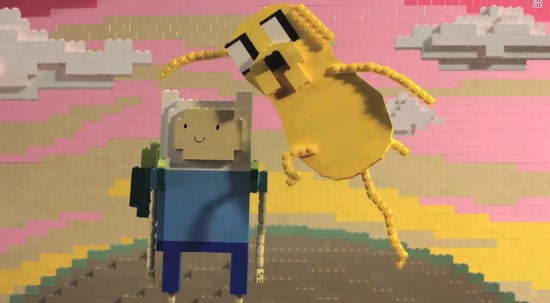 Just when you thought Adventure Time couldn't get any more mathematical . . . it did. Animation's most unlikely heroes, Finn the Human and Jake the Dog, were reincarnated in Lego for YouTube Geek Week. Cartoon Network shot the show's entire opening sequence with its characters and sets crafted entirely from the colorful building blocks. Here's to hoping that the network will air an entire Lego episode in the future!