Adventure Time Mimobot
Whoa, Algebraic! New Adventure Time USB Drives From Mimobot
Get the math out: Mimobot has a new flash drive from the world of Adventure Time, Cartoon Network's show about a boy in a hat and a magical dog, that's too cute to compute. The all-in-one rainbow-loving robot BMO is reimagined as a USB-compatible memory transport, alongside his Land of Ooo comrades Finn, Jake, and Princess Bubblegum.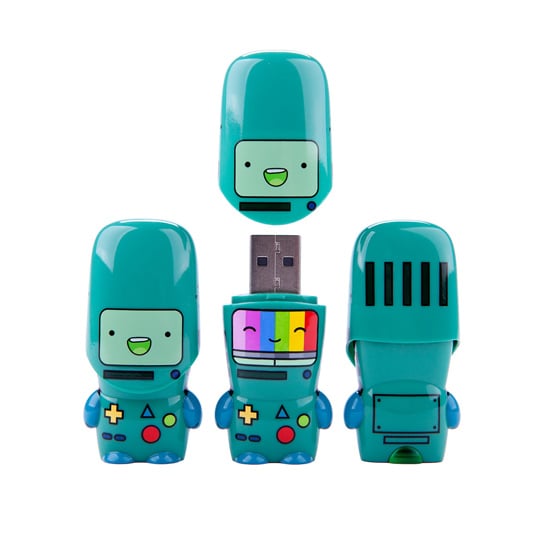 The adorable flash drive will have you "bowing to your sensei" in five different capacities: 8GB ($20), 16GB ($30), 32GB ($40), 64GB ($70), and 128GB ($130). Mimobot is making BMO in limited quantities; there are only 2,000 hand-numbered drives to go around, so you better get your hands on Adventure Time's cutest character before time runs out.
As all Mimobots do, BMObot comes with tons of icons, avatars, wallpapers, and screensavers to deck out your devices with digital Adventure Time goodies. Mathematical!
Are you a fan of the animated series? Tell us who your favorite character from Ooo is!