Aiaiai Track Headphones
Original Walkman Headphones Inspire an Updated Design
Sometimes earbuds just don't cut it. On a cross-country flight, for example, I can't deal with earbuds in my ear the entire time I'm watching a movie or listening to music.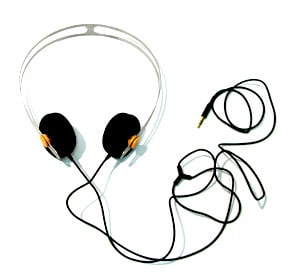 If you feel the same way, check out these Track Headphones by Aiaiai ($54), inspired by the design of the original Walkman headphones but updated with a funky retro feel.
They come in a variety of colors (including orange!), and also include three different color options for the slider connecting the ear cup and brace to customize your pair. Forty mm speakers provide a quality audio experience, and each pair comes with its own carrying bag to protect each part of the headphones.