Alarm Clock App
Can't Wake Up? Cleu App Is the Clever Alarm Clock You Need
It's time to face the day — but for whatever reason, that comforter is a little too comfortable. What you need is Cleu Alarm ($1), an iOS app with a gorgeous design that sets itself apart from your phone's standard clock app as the "clever alarm clock."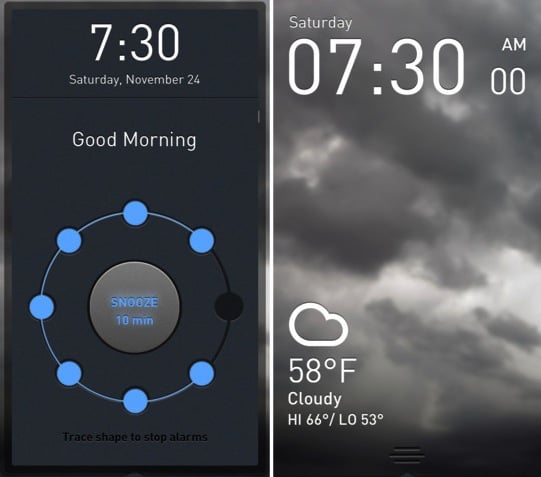 Every morning, Cleu fills the lock screen with a full-screen weather report. You'll get the temperature reading, the forecast, and a beautiful background photo of the conditions outside to get your day started.
A trace-the-dots gesture stops the alarm, which Cleu designed to be comfortable for both left- and right-handers. So have a good morning and wake up right!