Amazon Black Friday Phone Sales
Penny-Pinching Phones With Amazon's Black Friday
Not one to be outshone by its competitors on Black Friday, Amazon released their own set of low-priced electronics marked down for the Thanksgiving weekend. The penny-pincher sale has all phones from Verizon, AT&T, and Sprint for one cent with a new line of service.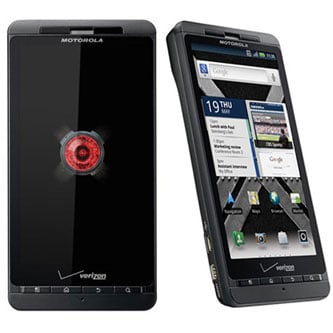 The line of phones available in this deal is impressive, including the latest smartphones that have me wishing my current contract was up. Some of the penny-priced phones across the three wireless carriers are the Motorola Droid Razr 4G, BlackBerry Torch 4G, HTC Inspire 4G, HTC Rhyme, Samsung Focus Flash 4G, and on — though no iPhones. If you don't want to be tied to a data plan, you'll be happy to know that not all of the 97 phones for sale on Amazon are smartphones. To avoid higher monthly fees, choose one of the feature or kid-friendly phones that are also selling for one penny.
Verizon and Sprint customers are eligible for some extras. If they activate a mobile hotspot data plan on their hotspot-capable smartphone, they will also receive a $100 Amazon gift card. Verizon 4G smartphones can double the amount of data for the same fee through November, and Sprint customers qualify for free activation through Dec. 5.
The Amazon penny phone deals are on now through 11:59 p.m. Monday, Nov. 28. Are these sales enough to make you upgrade your current phone?