Amazon Fire TV Stick
The Most Powerful Little TV Streaming Stick on the Market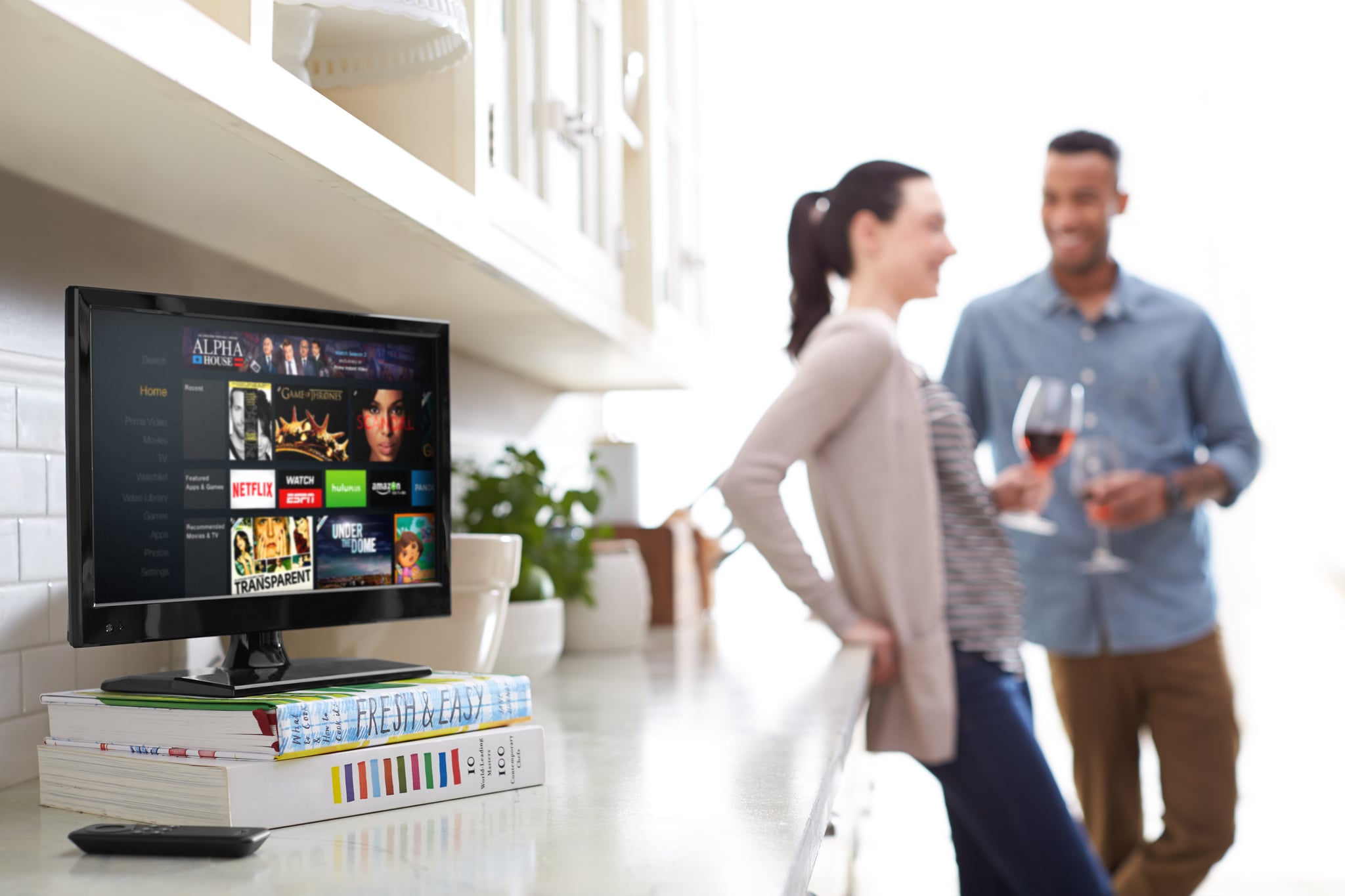 Meet the ultimate stocking stuffer: Amazon's new Fire TV Stick, a video-streaming device that costs $39 and it's shipping to customers right now. That's mind-bogglingly cheap for a little gadget that promises to replace your cable subscription forever. There are over 200,000 TV episodes and movies available for streaming from Netflix, Amazon Instant Video, Hulu Plus, and much more. One glaring downside is that Fire TV Stick doesn't have compatibility with HBO GO, but Amazon just signed a six-year exclusive deal with HBO to stream shows like True Blood and The Wire, which almost makes up for it.
So, what is this little tech toy exactly? Fire TV Stick plugs right in to your TV's HDMI port (most modern TVs have it), then connects to your home's WiFi connection. Instead of watching Netflix on your laptop, you'll be able to watch it on your big-screen TV with 1080p HD resolution and up to 7.1 surround sound. The gadget also comes with a remote that can be used to navigate Fire TV's home page, search for movies, and play games. If you can't find the remote, you can also use your Android or iOS device with the Fire TV Remote App installed.
Amazon is aiming its new Fire TV Stick right at the competition: Google Chromecast ($35) and the gaming-friendly Roku Streaming Stick ($49). Amazon claims its stick is faster than both, with 8GB of flash storage (four times more than Chromecast) and 1GB of memory (nearly double that of Chromecast and Roku's Streaming Stick). For as little as $20 plus a subscription to a video-streaming service, you could cut the cable cord for good! Thoughts?