Amazon Leather Kindle Case Refunds
How to Get a Refund on Your Amazon Leather Kindle Case
If you're one of the many bookworms who bought a new Kindle this year (or are planning to give one as a gift) and have also accessorized with one of Amazon's own Leather Kindle Cases ($35), you may want to listen up: the company is offering refunds to these cases, which may cause problems with your ereader.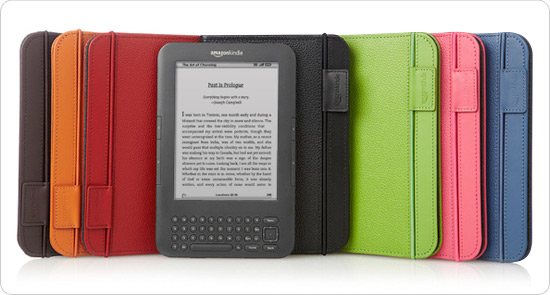 Amazon's Kindle case comes in two options — with or without a light — but it's the models coming sans reading light that are having issues. The metal hooks used to keep the ereader in place are causing some Kindles to freeze or reboot randomly, resulting in readers losing bookmarks and taking up to 30 seconds to reboot. If you're experiencing this problem, or have a leather Kindle case, find out how to get a refund after the jump.
Amazon has been proactive about responding to the complaints and will issue a refund for the Kindle case no matter when it was purchased. All you have to do is send an email to kindle-response@amazon.com, and you'll get a prompt response from a representative. I have this case myself and haven't experienced any problems, but I plan on sending it back just to be safe!