Amazon May Give Away Free Kindles to Amazon Prime Members
Rumor Mill: Amazon Wants to Give Prime Members Free Kindles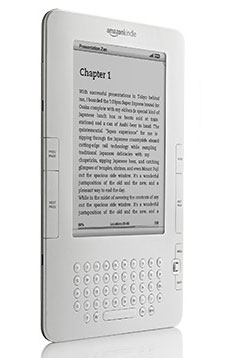 I'm a member of Amazon Prime — a service that costs $80 a year and offers you free two-day shipping on all your purchases. It's a service I definitely take advantage of since I order so many gadgets and want to get them in my hands as quickly as possible. However, it may come with a new and exciting benefit: rumor has it that Amazon may be attempting to roll out a program where all of its Amazon Prime customers get a free Kindle. The only question remains is how they can do that without losing money.
Amazon apparently tested a pilot program earlier this year that sent out Kindles to a select number of members and allowed them to keep the Kindle and get a refund of the purchase if they were unsatisfied. My guess is, they were counting on the customers to pack their Kindles with books to make up for the free ereader.
Although nothing in my account says that there's a Kindle on its way to my shipping address, I'm definitely keeping an eye out from now on!