Amazon New Kindle Touch 2012
Amazon Announces New Kindle Paperwhite, Backlit Ereader
After days of speculation as to what new product Amazon had up its sleeve for today's LA press conference, the reveals are pouring in, starting with a backlit ereader called Kindle Paperwhite. Sharper with a higher-contrast display than the Kindle Touch, the new device uses Amazon-made Paperwhite technology, a blend of adjustable back lighting and traditional e-ink with a capacitive touchscreen display.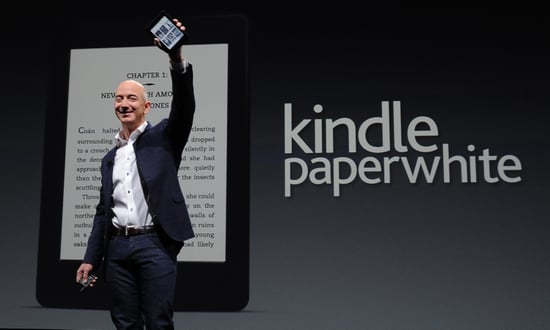 Despite the constant light use, Amazon claims the 7.5-ounce Kindle Paperwhite touts an eight-week battery life from a single charge and measures 9.1mm thick. A small text addition in the lower left corner estimates how much reading time is left in a chapter or the entire book based on a user's reading speed.
This Kindle model continues to use the X-ray feature first introduced with the Kindle Touch, showing relevant information on the page such as dictionary and Wiki entries. The Paperwhite also takes a page from the Kindle Fire with a cover mode homescreen, to swipe through the library without scrolling to a menu. The Kindle Paperwhite WiFi model is $119, and the 3G version, which requires no data contract or plan, is priced at $179. Preorders start today, and both Paperwhite models will ship Oct. 1.
Not to be outdone by its touchscreen brethren, the entry-level Kindle also received a refresh and lower price point today.