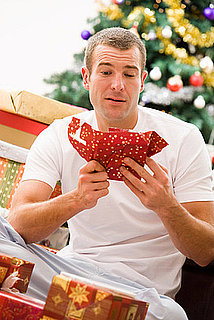 Have an unwanted gift item? You're not alone; each holiday season thousands upon thousands of unwanted gifts are returned to stores or exchanged for wanted items. In the UK, shoppers dropped the equivalent of $2.6 million on unwanted gifts. Luckily, Amazon brings us hope for the gift-giving future with a new patent for an unwanted gift-prevention system that helps you exchange unwanted items before they're shipped to you!
The service will allow a user to elect to "convert all gifts" from certain people automatically into something else — like a gift certificate or store credit that you'll actually use. An additional sort-of tricky but arguably helpful feature would even allow the recipient to send a thank-you note for the intended gift, not the one that was slyly substituted. In its patent application, Amazon notes the potential sensitivity of this feature, but acknowledges that unsure gift-givers often encourage recipients to exchange them for items they do want.
Amazon filed for the patent in 2006, but it wasn't awarded until last month; there's no timeline on when to expect this potential new feature.