Amazon Penny Sale on Smartphones
It's Back: Amazon Once Again Sells Phones For a Penny
Amazon is still in the gift-giving spirit, it seems: it is once again selling a great selection of smartphones for a penny.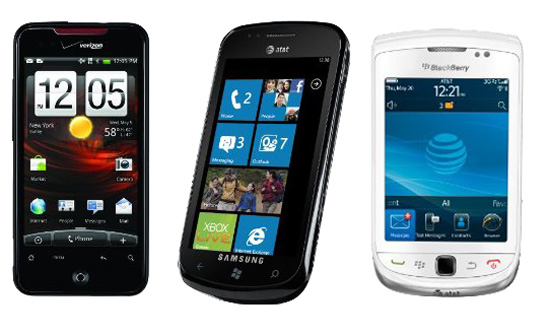 The retailer ran a similar penny sale late last year; this time around, it is offering three Windows Phone 7 devices for a penny, to celebrate the release of the Kindle app on the handsets earlier this week. If that's not your thing, it's still worth checking out: other phones, including the HTC Incredible, are also being offered for the same great price.
Want to know which other phones you can grab for practically nothing? Check out the deal details after the break.
So many amazing handsets to choose from in the sale, which ends Jan. 17, including:
BlackBerry Torch 9800
HTC Droid Incredible
Motorola Droid Pro
Samsung Focus
LG Quantum
HTC Surround
If you're in the market for a feature-rich smartphone, you can find the sale on Amazon's wireless page, and don't forget to check out our guide of Focus, Quantum, and Surround specs, BlackBerry Torch details, or Android coverage to help you choose!