Amazon Prime Unlimited Video Streaming Rumor
Is Amazon Launching Video-Streaming Service For Prime Members?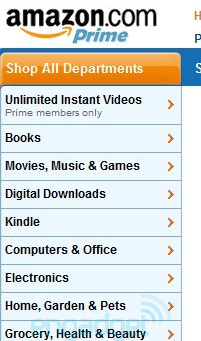 Rumors of an Amazon video subscription service have been circulating for some time, and its recent purchase of a UK-based streaming service has laid framework for the Internet giant to compete with Netflix. Now one user screenshot suggests that Amazon may be planning an unlimited video streaming service for Prime members.
According to the screenshot, the service includes "unlimited, commercial-free, instant streaming of 5,000 movies and TV shows." And if the rumor is true, it could mean a huge money saver for Prime subscribers — the yearly $79 Amazon Prime membership is already cheaper than a year of unlimited Netflix streaming (around $96 for one year). For those already taking advantage of Amazon Prime's services, such functionality could equal big savings.
There's no word from Amazon on when (or if) subscribers will be seeing this service, or if the company plans to charge more for an instant streaming service in the near future.