Amazon Pushes For Frustration-Free Packaging
How Important Is Gadget Packaging, Really?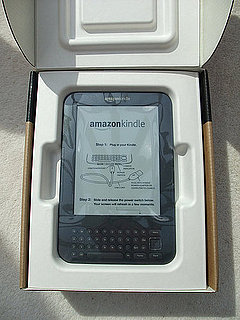 Nothing will make you feel the rage of a ten year old on Christmas morning like a gadget shipped in packaging you can't open. Consumer Reports has detailed the reasoning behind the intense packages, including regulations that products shipped from abroad must be able to withstand travel and that all seals must be clearly tamper evident. Now, an initiative from Amazon aims to lead the charge for frustration-free packaging.
For more on the details (and why you should care), keep reading.
While packaging for goods sold in stores is unlikely to make the frustration-free switch (due to theft and the desire to create eye-catching displays), Amazon argues that online retailers operate in a different realm and should therefore have no problem switching from annoying clamshell plastic and other restrictive packages to well-designed and often eco-friendly cardboard designs. The initiative has been around for a few years (there's a reason Kindle boxes look the way they do!) but still receives limited support.
Frankly, one of the first things I notice about Apple products is their pretty and efficient packaging; Steve Jobs even made a point of pointing out how cute he found the packaging for the latest iPod Shuffle. I'm fairly certain that Apple has an entire design team devoted to creating well-designed, space efficient, and easy-to-maneuver packaging — there's no way that every company could manage the resources to do the same.
Still, the article makes some excellent points for changing packages for online retailers, including the impressive statistic that frustration-free packaging leads to a 73 percent reduction in negative feedback on Amazon.com. I support Amazon's idea, anything that will spare me potential injury and is eco-friendly works for me! What do you think?
Source: Flickr User OmegaPoint