Amazon Tablet Launch Information
Amazon to Sell Super Affordable Tablet in the Fall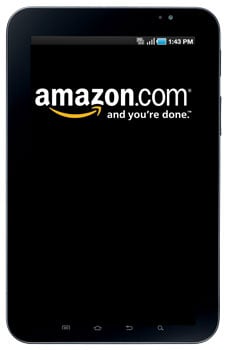 If the HP Touchpad was any indication, gadget fans are craving a cheap tablet to call their own. Last weekend's $99 fire sale wiped out HP's tablet inventory after months of stale sales, and new information indicates that Amazon might be following in HP's low-priced footsteps.
According to a new report, Amazon will release an affordable Android tablet in September or October that will sell for "hundreds less" than the über popular Apple iPad. Amazon is already a market leader in ereaders with the Kindle, and adding a well-priced tablet to its lineup could put the pressure on Apple in the near future, especially since Amazon makes it incredibly easy to download and stream movies, apps, books, and music with its cloud service.
Are you in the market for a tablet? Tell us — would you buy a tablet from Amazon?