Amazon Tablet Rumors
4 Reasons Why the Amazon Tablet Could Rock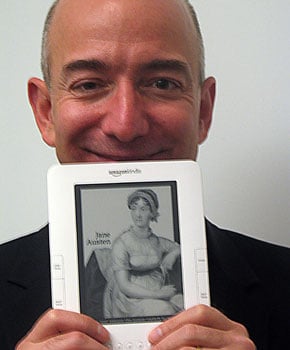 Just because Apple has an obvious hold on the tablet market with the iPad, doesn't mean other companies aren't getting in the game. Amazon is holding a press conference tomorrow morning and is expected to unveil its first tablet, currently dubbed the Kindle Fire. It could change the game for the better. Here are four ways the Amazon tablet could rock our worlds.
Affordability — Latest rumors and reports peg the Amazon tablet at a super-low price point, maybe even as low as $249. This could be a huge selling point for the upcoming holiday season.
OS — The Amazon tablet is expected to run its own version of the Android operating system, which will allow users to download plenty of apps from the Amazon App store.
Form — The Kindle Fire will supposedly look very similar to the 7-inch BlackBerry Playbook, which is the perfect size for browsing and reading.
Accessibility — If Amazon releases a tablet, you know it's going to be super simple to download movies, books, and apps, and have it all connected to your Amazon account. One click on the go? I better put my credit cards on lock down.