Amygdala Size Linked to Social Networking
Heavy Facebook Users Have . . . Bigger Brains?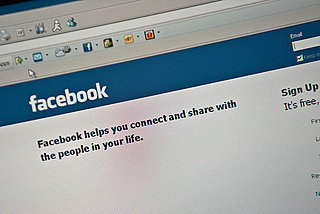 Well, not necessarily larger, but a recent study finds Facebook users with the largest social networks also have large amygdalas, the part of the brain said to play a key role in both human and animal emotion. The study's authors surveyed 58 adults with varying levels of Facebook connectivity, measuring both the size and complexity of their social circles. Users with the largest and most complex groups also had the largest amygdalas — volume wise, that is. A person's online social network was not found to correspond with any other subcortical parts of the brain (those located below the cerebral cortex, a large, main section of the brain responsible for many key functions from sensation to memory). But researchers did find correlations with other parts of the brain suggesting that a complex social network does effect brain volume.
So, while heavy Facebook users' brains are not physically larger, they are able to hold more information, suggesting that certain parts of the brain have evolved to better handle our complex social circles. Researchers were unable to determine a cause and effect scenario, though, so were not able to determine if we are essentially prewired for a large social network after being born with a higher-volume amygdala or if users with large, complex social networks cause the amygdala to grow and develop as the networks expand.