Android 2.1 Update for Droid
Verizon Begins Updating Droids With Android 2.1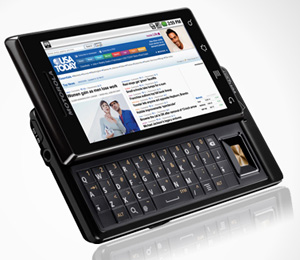 After an initial delay, Android 2.1 — the same version of the Android OS running on the Nexus One — is finally available on the Motorola Droid. Though the Nexus One was released months ago, it's taken longer for Android 2.1 features like multi-touch navigation to make it onto the Droid.
Besides multi-touch, new features include live wallpaper and new standard applications like Google Goggles. Verizon began rolling out the update to Droid users at the end of last week, and so far, reviews are mixed. Some phones have seen an increase in operating speeds, while others (especially those running live wallpaper) are experiencing slight delays. Not all Droid users have received the update, which will arrive over the air. Once you're prompted to install the new version, the actual download only takes about a minute!
Has your Droid been updated? What do you think about Android 2.1?