Android Apps Accessing Personal Data
Some Android Apps Use Your Personal Info Suspiciously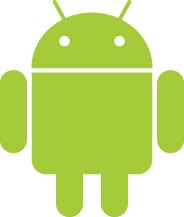 The apps you use on your Android phone may be using your data suspiciously by sending your phone number, SIM card number, or location to advertisers, a new study says.
The report found that 20 of 30 randomly selected popular apps (those that were in the top 50 in each category on the Android Market) send sensitive user information to advertisers, including phone numbers, device IDs, GPS locations, or SIM card numbers.
These 30 apps were a sampling of the over 350 apps identified as those that require Internet permissions along with permissions to access location, camera, or audio data. The researchers created a program to track each time an app sent out information and found that they were sending data even when users were not actively using the app.
The results mean that as many as two-thirds of all Android apps may be misusing your personal data.
Want to find out if you've downloaded any of the culprits? Read more:


The following is a list of apps tested. These require location, Internet, and other data permissions when you download them. Twenty of the listed apps sent sensitive data to third parties (the researchers did not identify which ones they were).
3001 Wisdom Quotes Lite
ABC — Animals
Antivirus
Astrid
Babble
Barcode Scanner
BBC News Live Stream
Blackjack
Bump
Cestos
Coupons
Dastelefonbuch
Evernote
Hearts
Horoscope
ixMAT
Knocking
Layer
Manga Browser
Movies
MySpace
ProBasketBall
Ringtones
Solitaire
Spongebob Slide
Traffic Jam
The Weather Channel
Trapster
Wertago
Yellow Pages
Google has said that it takes measures to make sure users know what data apps are accessing by allowing them to deny permission (and thereby not installing the app). "Users must explicitly approve this access in order to continue with the installation, and they may uninstall applications at any time," a spokesman said.