Android Ice Cream Sandwich to Be Released in October or November 2011
Android's Ice Cream Sandwich Expected in Oct. or Nov.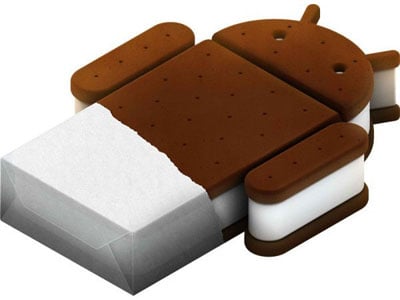 Google announced earlier this year that the next Android mobile update, dubbed Ice Cream Sandwich, would be released at some time in late 2011. Eric Schmidt, who spoke at the Dreamforce conference yesterday, confirmed that Android Ice Cream Sandwich will be released in October or November.
Ice Cream Sandwich promises to bring the best of both mobile and tablet devices — including increased multitasking, holographic user interfaces, and richer widgets — to Android devices from multiple carriers and manufacturers. This means, no more fragmentation (different devices running different versions of OS), which will make usability and adoption much easier for everyone.
Other expected features include:
Facial recognition
Overhauled user interface that includes a new app launcher, tabbed browsing, multitasking panel, and improved widget functionality
Faster OS updates thanks to Google's partnership with manufacturers like Samsung, HTC, Motorola, and wireless providers T-Mobile, AT&T and Verizon, that will allow all Android customers to use the same OS at the same time (even older models), and get one unified push for new updates.
USB support