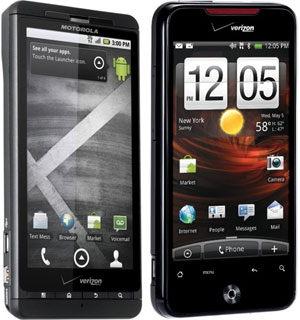 OK, I thought I was the only one, but turns out, there are other Android users out there who are experiencing an error on their phones with potentially disastrous consequences — a bug that can inadvertently send your text to the wrong contact.
I haven't had any wrong-recipient mix-ups (at least not that I know of), but I have experienced a related bug that sometimes causes my texting app to lag or open up the wrong (and random) contact when I try to send an SMS, which, if you're not too careful, can mean sending a text meant for someone (say, boyfriend) to the completely wrong person (say, mom).
Luckily, Google has heard the cries and responded that its engineers are developing fixes for both problems, which it says will be released soon. Want to know how the company suggests we cope in the meantime? Read about its response after the break.
Google has offered us the friendly reminder to practice safe texting by using common sense. "Of course, double-checking the displayed message before hitting 'Send' will prevent any messages from being sent to the wrong recipients," the company responded in its Android code community, and also suggests waiting for "all the elements to load" in the messaging app before using it.
It also stressed that both problems were only experienced by a handful of Android users, but I'm wondering if the problem is more widespread than they know or want to admit. Have any of you experienced these annoying and potentially embarrassing bugs?