Android Pros and Cons
A Conversation About Android
With the love of the Infuse 4G still swirling in my head, I struck up an IM conversation with a friend of mine about the Android operating system yesterday. I didn't know exactly what I was getting into when I asked, but my friend brought up some really good points about Android that even I didn't consider.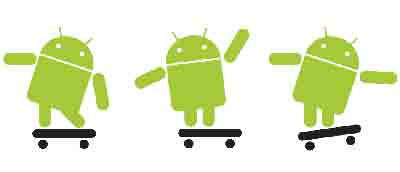 Recently there was a debate as to why more women aren't using Android devices. Some say there's no "emotional attachment" between the female geek population and Android like there is on Apple, but these points my friend and I discussed could be more reason why women (or a large population as a whole) don't "get" Android: it's totally confusing! I've compressed our conversation into three points below. Read through, and tell me what you think in the comments.
It's Insanely Fragmented
Right now, you can find four different versions of Android floating around on several different devices. There's no regulation given that the hardware and software are from different origins. Android 2.2 is on most phones, while only the newer phones can support 2.3. Obviously, 3.0 is for tablets.
Read the rest of our discussion after the break.
Manufacturers Have Their Own "Flavor"
If that's not confusing enough, every manufacturer has its own "flavor," or skin added to the device. For example HTC has HTC Sense, Samsung has TouchWiz, so on and so forth, so depending on which phone you get, it will look and feel slightly different. To make matters worse, the skins themselves have different versions within the phones, which can have different Android versions (like HTC Sense 1.2 on Android 2.1). Phew!
Variations in Apps and App Stores
There are two major app stores available for the Android OS — the Android Marketplace and the Amazon App Store. You can buy apps from either, but they do not necessarily have the same apps in them. What's more, knowing which apps will work on your phone is another problem. Say I want to watch Netflix movies on my Android device. While there's no official Netflix app out yet (supposedly it's coming), only people with "certain devices" (those supporting a Snapdragon version 3 processor and Android 2.3) will have access to it first. Further, app navigation controls are inconsistent — the "back" button on some apps means go back a screen, and on other apps it means go back to the last screen literally, which means go back to the Android home screen you were just on! Got that?
Do these fragmentation issues keep you from owning an Android device? Share your thoughts in the comments below!