Android TV From Lenovo
Lenovo Gets on the Ice Cream Sandwich Train With a TV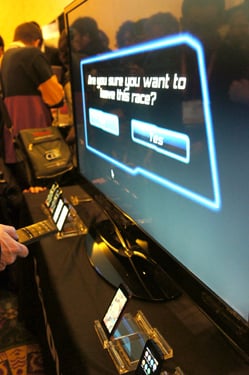 You've probably often thought "I could use an Android-running TV in my life." Well, Lenovo has totally read your mind and announced its K91 at CES. A 55-inch 3D HDTV running Android Ice Cream Sandwich, the K91 offers full 1080p, holds a 1.5GHz dual-core Snapdragon processor, 1GB of RAM, 8GB storage, and WiFi, along with Ethernet, HDMI, SD card, USB 2.0 ports. It even has a 5MP webcam to boot.
Interesting features include facial recognition, 100 pre-loaded apps, and video on-demand. The TV can even be controlled through speech or a compatible Android mobile device.
Expect pricing and availability details soon!