Antelope Audio's Rubicon Atomic AD/DA Preamp
High-Tech Atomic Audio in a Lo-Fi Retro Package
Don't be fooled by its gorgeous retro design, this Rubicon Atomic AD/DA Preamp is one high-tech audio hub. With a vintage feel and craftsmanship, the preamp is as sleek on the outside as it is on the inside. We've got three reasons you need to hear this high-resolution audio system for yourself: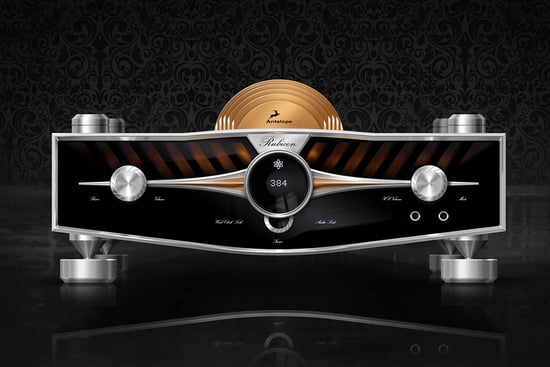 According to the manufacturers, the preamp is the first of its kind to use an atomic ticker in its clock. While almost every clock in the market uses quartz crystals as oscillators, atomic tickers are 100,000 times more stable. Hello, atomic power! The clocking technology is also used to protect music files from jittery playback.
Forget about wire transfer, this stereo wirelessly streams audio from phones and PCs.
One of the greatest features is the preamp's ability to convert vinyl into digital tracks, while maintaining the warm, crackling depth of the original analog recordings.
You'll have to wait until May to purchase one of these beautiful preamps. Rubicon plans to introduce it at the Munich High-End show.