App Classics Website Organizes Top iTunes Apps by Category
Website of the Day: App Classics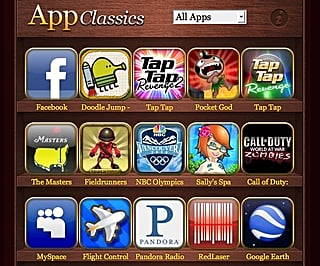 Searching the app store can be a big chore, and while Apple does an awesome job of presenting the short hot lists, it would take forever to sort through every category.
Created by game developers, the App Classics site sweeps the iTunes App Store to find the "all-time most popular high quality apps." Click on the icon for a review and easy download. Voila! Easy visual search in a smart and pretty interface. To quote Kanye: man, why can't life always be this easy?
Do you have an interesting website you want to share? Join the Website of the Day group and share it for a chance to be featured on GeekSugar.