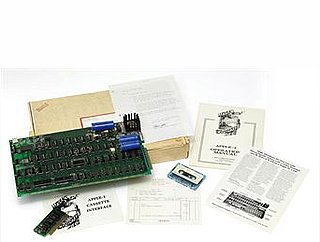 Earlier this week, an original Apple-1 computer went on the Christie's auction block, expecting to draw between $161,600 and $242,400 for its sale. The computer cost $666.66 34 years ago, and is hardly considered a computer by today's standards, but it fetched a pretty amazing price.
Can you guess how much it sold for?
How Much Did the Apple-1 Sell For at Auction?
How much did an original Apple-1 computer sell for this week?