Apple Approved For Sexting App
Apple Wants to Keep Sexting Off Your Kids' iPhones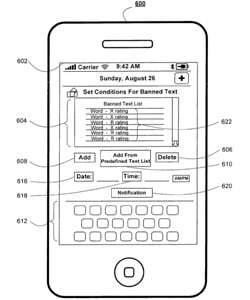 Want to keep your kids from sending naughty text messages to each other? Fear not, Apple has your back. Apple was just approved for a 2008 antisexting application of sorts that would allow parents to block and filter certain words and phrases from the text messaging feature on their kids' iPhones. This application could be enabled or disabled, much like the parental controls you find on your TV that block certain programs from being viewed by minors.
What does this new application mean for you? Find out after the jump.


Not much really. Yes, this is yet another example of how Apple wants to keep sexually suggestive topics off of its devices, but it's not certain if the company will actually include this kind of feature in future iPhones. Even if it does, you should be free to turn it on and off as you see fit.