Apple Buys Wireless Headphone Mnaufactuer
Apple Purchases Wireless Headphone Manufacturer
Woohoo! Does this mean that wireless headphones will soon be coming to the iPod? Apple has purchased the manufacturer of iMuffs,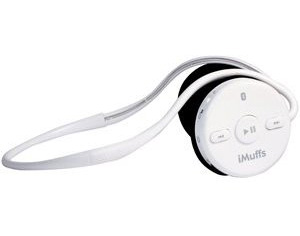 wireless headphones for the iPhone and other Apple devices.
When iMuffs first hit the market, they required an additional piece to transmit a wireless sound signal. Now, that functionality is built into its iOS devices, making it faster, easier, and less bulky to use wireless headphone technology. And while there are already several options for wireless headphones on the market, Ars Technica notes that these headphones are the most similar in design to Apple products, and have already been specifically designed to work with Apple products.
I'd love to go wire-free with my headphones given my tendency toward tangled cords. There is no more information or projected release date from Apple for a wireless product, but wouldn't it be great if we saw one soon?