Apple Mac Pro Refresh Coming?
Does the Mac Pro Shortage Mean a Refresh Is on the Way?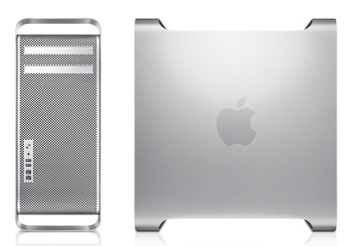 Though there's plenty of stock here in San Francisco, it seems that a number of Apple stores around the country are running low on Mac Pros. Does this mean a refresh is finally on the way? There are already rumors abound that point to other model refreshes coming soon — like the MacBook Air and iPod touch — and this unavailability only enhances the thought that there will be a number of product enhancements coming this Fall.
The Mac Pro hasn't been updated since March of 2009, which is long overdue — the average update comes every 236 days. I used to rock a Mac Pro when I used a lot of music-making software, but got rid of it for a smaller and more portable MacBook Pro. It's a tough machine, perfect for anyone who needs a lot of processing power and storage. What about you — do you use a Mac Pro, or do you stay portable with a laptop?