Apple Mac Pro Release
Apple's New Premium Mac Pro Will Be Available Tomorrow
Apple will begin taking orders for its indulgent new Mac Pro starting tomorrow, Dec. 19. The premium computing machine, which boasts twice the processing, memory, and graphics capability of the current Mac Pro, made its debut at WWDC in June, but the company hasn't released details on pricing or availability until now.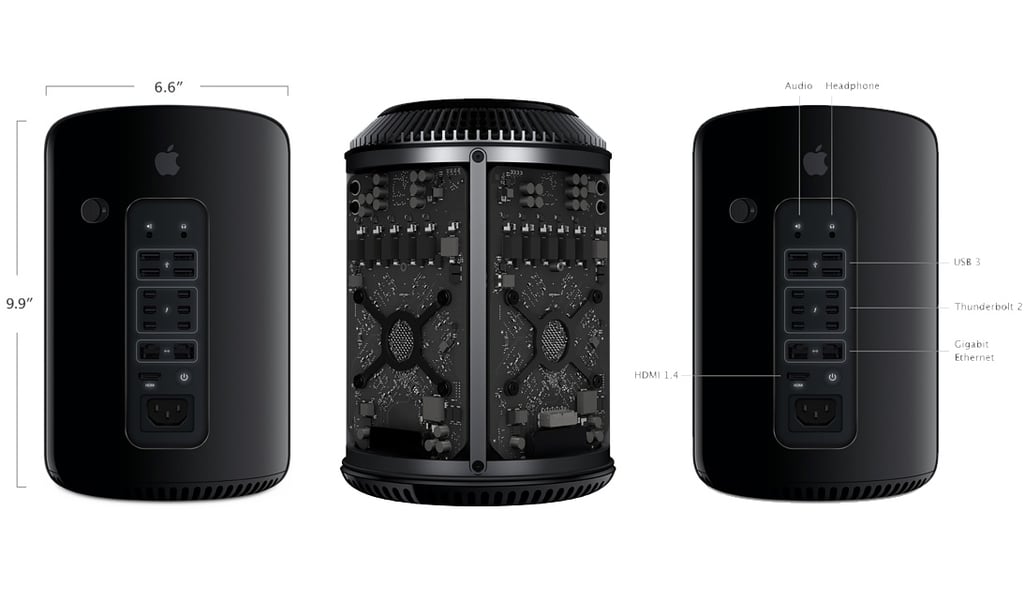 The Mac Pro is a completely redesigned computer for power users like video editors and multimedia artists. Gone is the rectangular, silver chassis, and in its place is a glossy black cylinder. Starting at $2,999, the base model Mac Pro holds a 3.7GHz quad-core Intel Xeon processor, 12GB of RAM, dual AMD FirePro D300 graphics, and a 256GB solid state drive. The 6-core Mac Pro, with 16GB of RAM, and dual AMD FirePro D500 graphics, starts at $3,999.
Another distinctive feature of the 2013 Mac Pro is that Apple is moving production from overseas manufacturers back the US. CEO Tim Cook tweeted a photo of the computers coming off the assembly line from a plant in Austin, TX.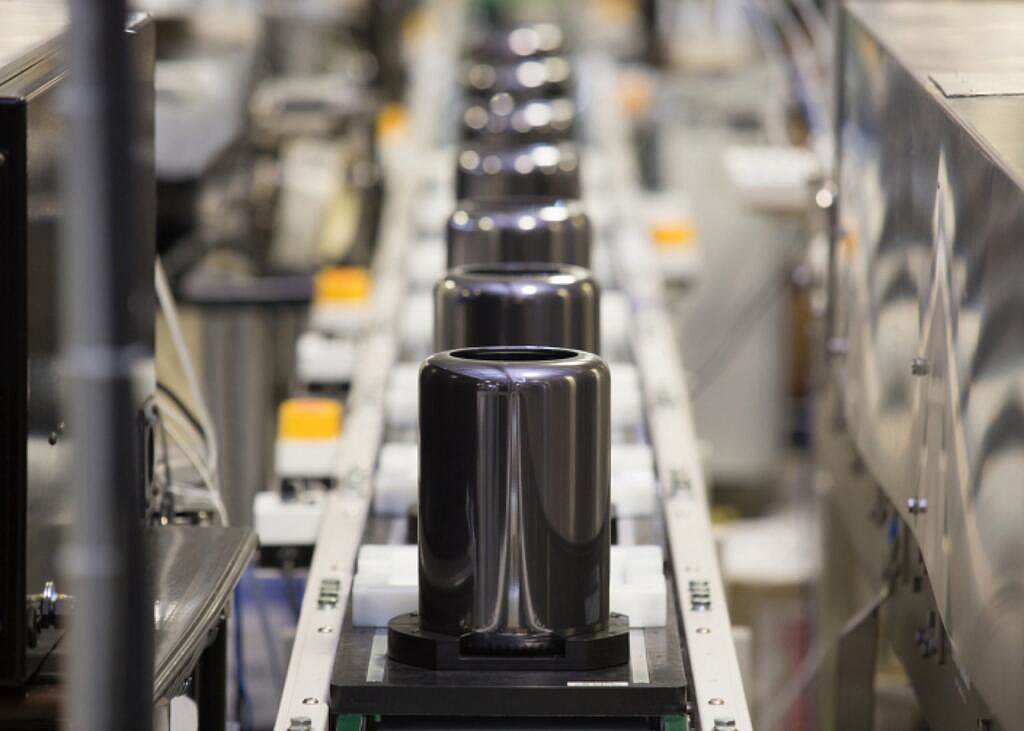 The Mac Pro is no machine for the faint of heart. With 4K video support, 7 teraflops, and dual GPUs, this is a computer for the power user. Would you be willing to shell out upwards of $4,000 for the new Mac Pro? Before making your decision, feast your eyes on Apple's theatrical trailer promoting the Mac Pro, which spared no expense when it comes to drama.