Apple May Offer Unlimited Downloads of Previously Purchased Music
Apple in Negotiations to Offer Unlimited Downloads of Purchases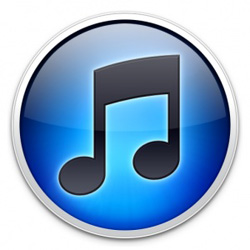 If this is true, I am going to be a very happy music lover. According to reports, Apple is in talks with record labels to give consumers more access to songs they've purchased, potentially enabling them to download purchases on multiple devices — including the iPad.
This new functionality, which may be implemented midyear, would create a permanent backup of purchased music files for each iTunes user, allowing them to replace lost or damaged originals. Interestingly, record labels charge Apple for each music download, regardless of whether a user has paid for it, so Apple passes these charges to users.
This latest news aligns with previous reports that Apple was not planning to launch a streaming service in favor of cloud-based music storage. I'm very much a supporter of streaming music services (Rdio in particular), but if a backup of purchased digital songs existed, I would probably use iTunes far more often than I do. My only wish: could it be retroactive? I'm fairly certain there are some lost years of music floating around on an old computer from my college years.