Apple's New In-App Purchase Policy
Ereader Apps Show Changes to Apple's In-App Purchase Policy
After last year's iPad and iBooks announcement, Apple made no real changes to its policy of accepting competing ereader applications from devices like the Kindle and Kobo, allowing users to read books purchased by the competing devices and apps.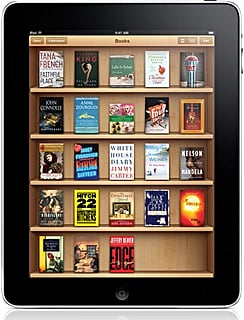 Now, Apple has slightly changed their policy, asking for a cut of the ebook sales when the content is purchased through an iOS application.
The news came after Apple rejected Sony's ereader app, which would have allowed purchases directly from the Sony Reader Store. Instead, according to a Sony exec, Apple now requires all in-app purchases to go through Apple. Both the Amazon Kindle app and Sony Reader app open a browser window to allow for book purchases, so opponents to Apple's new policy conclude that in-app purchases aren't taking place.
Read Apple's take on the changes after the break.
Apple explains its policy differently. A spokesperson says, "We are now requiring that if an app offers customers the ability to purchase books outside of the app, that the same option is also available to customers from within the app with in-app purchase." So, if the app redirects to a browser page for purchase, it's now required to allow in-app purchases as well . . . which means Apple takes a cut of the sale: its standard 30 percent.
Some are surprised by the policy shift, since Apple has traditionally focused on its hardware and software products, not on books, movies, or any other media consumed on its devices.