Apple Newspaper Service
Apple May Soon Announce Newspaper Subscription Service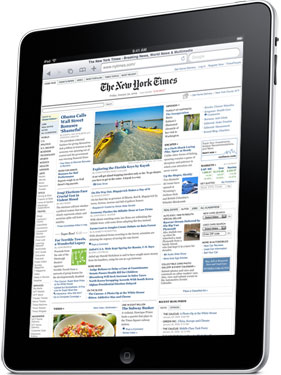 You can read newspapers on your Kindle, and now Apple is taking a stab at the print world by whipping up its own subscription service to bring your dailies to the iPad. The iTunes App store offers a variety of national newspapers on your mobile thanks to apps, but Apple is hoping to bring more local and regional papers to your tablet, and make some money in the process.
Find out how the subscription service would work when you read more.
Apple would offer newspaper subscriptions in the iTunes App store, much like a "season pass" for TV shows, then take a cut from each monthly subscription. Print media would benefit from getting their content online, while new and more interactive ads could sell for an even higher price.
Digital newspapers have been a long time coming, and honestly I'd rather spend my money on the digital variety than waste paper and ink. What about you?