Apple Patents For Improved iPhone Camera
New Apple Patent Shows Improved iPhone Camera Plans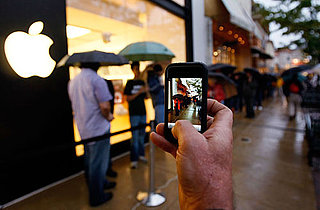 Though the introduction of HDR photos in Apple's just-released iOS 4.1 made it much easier to take beautiful photos, the iPhone's camera — even the iPhone 4's camera with flash — is not a suitable replacement for a point-and-shoot camera. This may change soon, though, as Apple has filed patents for an enhanced camera for use on the iPhone and iPod Touch — and perhaps making its way to other Apple devices, too.
Find out about Apple's newest patent after the break.
Among the technologies covered by these new patents: the ability for the flash to adjust based on the scene and angle of the camera and the ability for the user to direct the flash at a specific point. Apple will also experiment with different zoom and telephoto features.
Besides improving the camera on its existing devices, the patent hints at a different "dedicated device" — perhaps an Apple point-and-shoot on the way, too?