Apple Rumors
Your Morning Apple Rumor Roundup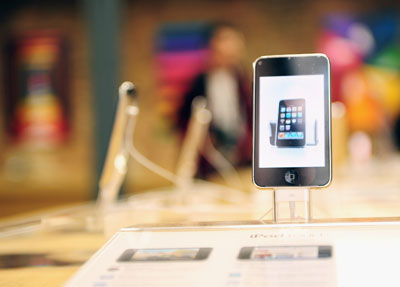 There's quite a bit brewing in the mobile world of Apple this morning, with hints about the entire iPod line getting a new refresh, a smaller iPad, and even a new iPhone said to be launching next year. Of course, these rumors are unconfirmed, but it's always fun to speculate on what's to come. Let's dive right in, shall we?
Hear the rest of the rumors, which include the iPhone 5 and new Apple Bumpers, after the break.


iPhone 5 — Although this rumor seems pretty far off course, the same source of the above rumors says that the iPhone 5 could be slated for release as early as January to resolve the antenna issues that have been plaguing the iPhone 4. I'm not putting any money on this rumor, especially since Apple is adamant that these antenna issues aren't exclusive to its product.
New Bumpers — Apple is apparently designing a more cost-effective Bumper made from silicone that it will begin giving out in September (which is when the current free iPhone 4 case program ends). I wouldn't be surprised.
What's your take on all of these rumors? Share your thoughts in the comments below!
Update: More images have surfaced of the iPod Touch, now with a forward-facing camera!