Apple's Statement on Jailbreaking Your iPhone
Apple: Jailbreaking iPhone Is Legal, but Voids Your Warranty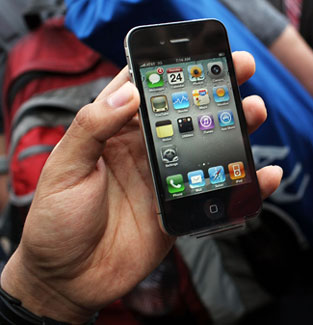 The US Copyright Office released updated versions of a few laws yesterday morning, one of which says that bypassing your mobile phone's restrictions (aka jailbreaking) in order to download apps or take your phone to a carrier of your choice is totally legal. This could be great news for iPhone owners who want to ditch AT&T for, say, T-Mobile, but Apple warned customers yesterday afternoon that if you do jailbreak your iPhone for any reason, it could cost you in the long run. Find out what Apple has to say about jailbreaking after the jump.
Apple's official response reads:
Apple's goal has always been to insure that our customers have a great experience with their iPhone and we know that jailbreaking can severely degrade the experience. As we've said before, the vast majority of customers do not jailbreak their iPhones as this can violate the warranty and can cause the iPhone to become unstable and not work reliably.
In other words, Apple uses restrictions in order to make operations simple and easy — if you mess with it, you'll be on your own when it comes to replacements or repairing defects.