Apple Taking iPhone to Verizon
Is Apple Producing an iPhone For Verizon?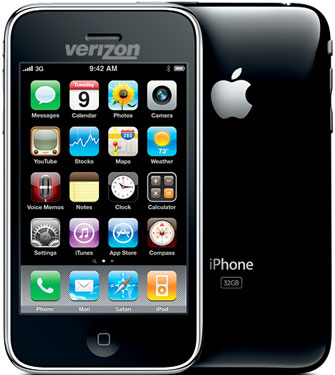 Ever since the iPad was announced, Apple fans have had their ears to the ground, waiting for news on the next iPhone release. It's expected that Apple will unleash a new iPhone this Summer, as it has since 2007. But could all of that change this year? According to the Wall Street Journal, Apple is releasing two new iPhones this year — one for its long-standing AT&T customers in the Summer, and one for Verizon Wireless customers in the Fall.
I'm a bit skeptical, mostly because this doesn't sound like Apple's forté. I mean, let's face it — Apple is not one to veer from its winning formula. According to the report, Apple will be continuing its relationship with AT&T, but will make an identical-in-all-ways CDMA-friendly handset for new customers over at "Big Red" (CDMA being the wireless network that is used by Verizon, and not by AT&T). There have been rumors of the Apple moving to other networks since last year, so where there's smoke there's usually fire. Other rumors for the next iPhone are a front-facing camera, multitasking, and a nice 940x640 resolution screen. What do you think — if the iPhone heads to Verizon, will you make a switch?