Apple Won't Allow the Word Android in App Store
Apple Bans Use of the Word "Android" in the App Store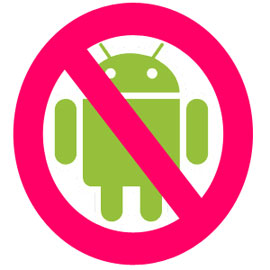 Would-be developers, take note: Apple has banned the use of the word "android" in the app store. According to a report, a developer used the word in his app's description and it was rejected from the store. If he drops the word from the description, the app will presumably be allowed in.
Apple has a notoriously tough approval process leaving some developers wondering why their apps were rejected, and rejecting others (the Google voice app, for one) that posed competition. The response in question reads:
"During our review of your application, we found that your application contains inappropriate or irrelevant platform information in the Application Description and/or Release Notes sections. While your application has not been rejected, it would be appropriate to remove 'Finalist in Google's Android Developer's Challenge!' from the Application Description."
I'm not surprised the developer got the response he did — I wonder if Google would allow an Android app to reference the iPhone in its description.