Apple iCloud Storage Pros and Cons
The Pros and Cons of Apple's iCloud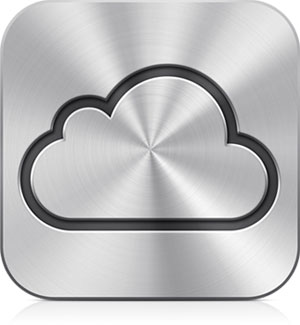 Steve Jobs introduced iCloud at the Worldwide Developers Conference to an excited audience earlier this week. We've been waiting for a cloud-based service from Apple ever since it bought Lala back in 2009, and while iCloud isn't exactly what we had expected, it certainly has its finer points.
iCloud allows you to automatically sync all of your digital info (including photos, books, music, contacts, mail, and more) to all of your devices. If you change a contact in your iPhone, the details are sent to the cloud, then pushed down to all your other devices as well. For those that have multiple Apple products, it may be just what you were waiting for. Check out the pros and cons of iCloud below, and be sure to tell us what you think of the service in the comments!
Pros
It's free — First and foremost, iCloud is a free service for all iPhone, iPad, iPod Touch, and Mac users. This is going to go over so much better than when Apple introduced MobileMe for a $99 subscription fee.
There's free storage, too — Apple is giving you 5GB of free storage to hold your emails, contacts, documents, settings, and your camera roll. Thankfully, purchased apps, books, your photo stream, and music won't count against your storage. If you think you might need more space, I'm sure it will be made available at a price.
Automatic downloads — When you download music from the iTunes store on your Mac, you can enable automatic downloading to your other devices. No more syncing with your connectors! Additionally, you can automatically download all your past iTunes store purchases just by clicking the little cloud button next to the albums or songs.
Scan and Match — Apple's "one more thing" at the WWDC presentation was the announcement of the Scan and Match service. Since iCloud only works with Apple-purchased tunes, Scan and Match will find all of your own ripped songs, and match them with those in iTunes so you can download and send to the cloud. This service will cost $25 a year but the good news is, there's no limit to the number of songs you can match, and it will save you time since you don't have to upload entire albums to the cloud.
You'll never lose your music — Since all of your music is stored in the cloud and pushed to all of your devices, you'll never lose your collection of music, books, or photos.
Check out the cons after the break.
Cons
You could be buying twice — Even if you've bought a CD from the store and uploaded to your iTunes library, these tunes won't be sent to iCloud. Paying $25 a year to match those tracks may be small in the big scheme of things (especially if you've got thousands of ripped songs in your library), but fact is, you're still paying for some of those tracks twice.
There's a time limit on your photos — iCloud will only store your photos for 30 days. I'm guessing you'll want to sync your photos with your Mac before then, but no word on if there will be a paid storage option for your pics.
There's a photo limit for your device — iCloud will only store the last 1,000 photos from your mobile, but will still store your camera roll on board your device.
It's not really a streaming service — iCloud is more of a syncing service that holds some of your data for you in storage, but it doesn't actually stream your tunes or photos from the cloud to any device. But I guess that's A-OK if you're an Apple fanatic — you'll have all of your data on any device at any time. What's so bad about that?
iCloud is available in beta now, while the full-fledged version is said to drop this Fall. What do you think about iCloud?