Apple iPad 3 and iPhone Nano Rumors
Which Apple Rumor Is More Believable?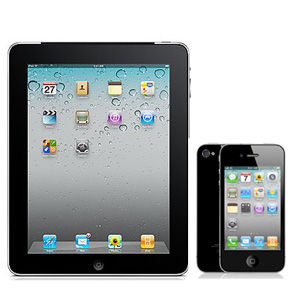 It's been a big week for Apple rumors. First, the press hyperanalyzed a statement from one notable industry insider, who brought up the possibility of the iPad 3 coming sometime this Fall. Then we heard that Apple may be developing another version of the iPhone that's smaller and less expensive than the current phone.
Even though the second version of the iPad has yet to be announced, much less released, a "hunch" has propelled it into the territory of speculation. Apparently, some feel that the iPad 2, which is already in production according to the Wall Street Journal, will be a relatively modest update to the existing iPad, adding cameras. The iPad 3, which will come soon after, would be a much larger upgrade — including the high-resolution screen.
Find out more about the iPhone rumor and vote for your choice after the break.
Perhaps more interesting is yesterday's rumor that Apple is developing a new, lower-end iPhone that would be both smaller and cheaper than the current model. It would use parts already in use in current versions of the iPhone, allowing for more advanced technology in upcoming versions. And AT&T is rumored to be considering selling the device for $200 without a contract. Some are even referring to it as the iPhone Nano.
So, which rumor do you think is more believable?