Apple iPhone 4.0 to Include Multitasking?
iPhone 4.0 Said to Include Multitasking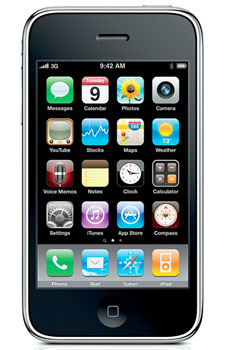 Arguably one of the biggest gripes about the iPhone (and now, iPad) is its lack of multitasking. Ever witnessed a friend enjoying the ability to run two apps at the same time on another handset? Although you can run Apple-installed apps in the background (like iTunes, for example) while you open up other apps, you can't run third-party apps you buy from the App Store. Apple has said it has prevented apps from continuously running in the background due to security concerns, but it seems it's figured out a work-around and will be putting an end to our misery this Summer — rumor has it, Apple will introduce multitasking on the iPhone's 4.0 software update this year.
If the rumor holds true, Apple will use a technological interface similar to that bundled with Mac OS X. You'll soon be able to happily run your Pandora App while you text, among other things. Ahh, the possibilities!