Apple iPhone 5S Lines
Cool Capture: The Fanboy Who Waited
There's eight full days — 192 hours — until the iPhone 5S launches around the world, but that isn't stopping this man from setting up camp outside of an Apple Retail Store in anticipation of the new gilded smartphone. The Ginza shopping district in Tokyo, Japan, has met The Fanboy Who Waited (but he's not nearly as patient as this ginger queen).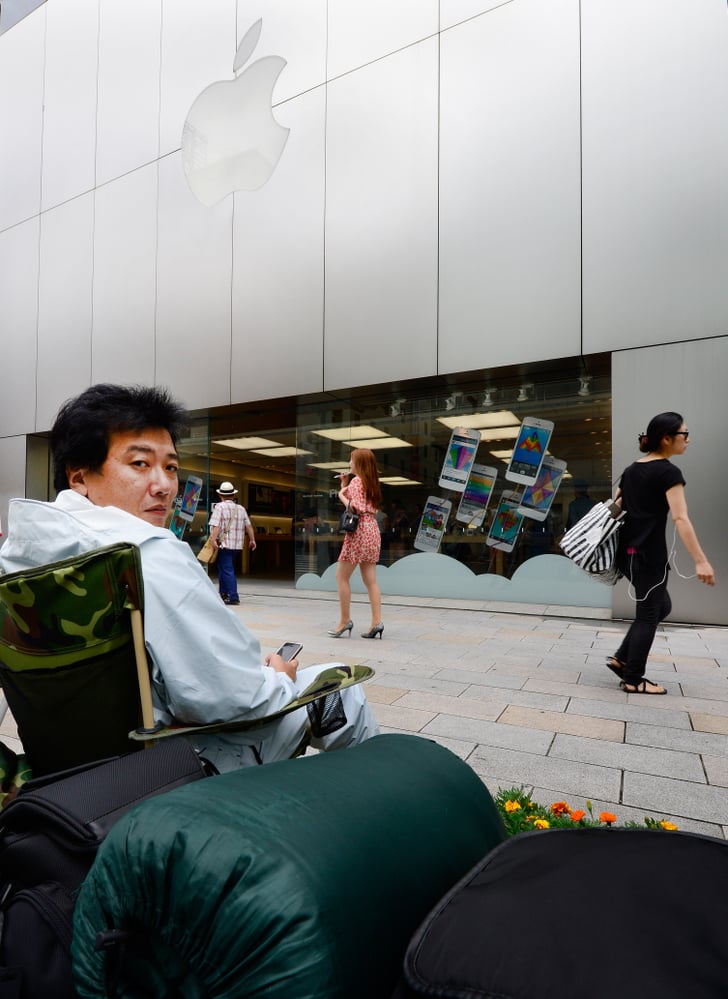 Is it a gimmick or is he a true iPhone devotee? We may never know. The long queues that accompany iPhone Launch Day have only begun, and we're expecting lines to get much, much larger over the next week.
Have you ever waited in line for an Apple product release? Tell us your story in the comments below.