Apple iPhone 5s
Apple's September Spectacular: The Latest on Gold iPhones and iOS 7
Rumors of a new iPhone (perhaps named the 5S or 6?), an iOS 7 release date, and a next-gen iPad are circling the web ahead of Tuesday's Apple launch spectacular. In addition to a champagne gold-tinted iPhone, see the latest the tech rumor mill thinks the company will present at this Tuesday's event.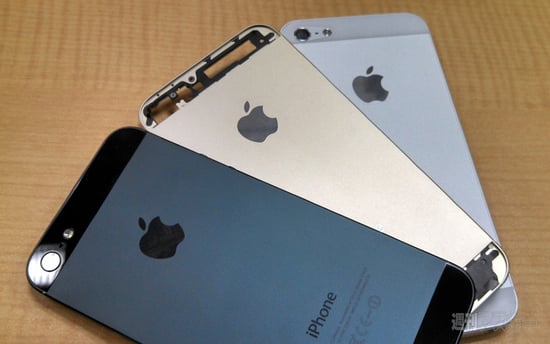 Apple typically hosts two special events: one during WWDC in June that's focused on the desktop/mobile operating systems and the Mac and another in the Fall for mobile hardware releases. In 2012, we met the iPhone 5 and the iPad Mini, and this week, we're expecting another big update to Apple's smartphone and tablet lines. What's certain is that the new devices will run iOS 7, the brighter, more beautiful mobile operating system Apple unveiled earlier this Summer.
All the murmurs beyond mobile are pure speculation. A wearable device that some media outlets are dubbing "the iWatch" has been rumored, but September may be too early a launch for the new tech. Wondering what's next for Apple? We've rounded up all the whispers from the iOS rumor mill so far.