Apple iPod Announcements and News 2010-09-02 10:45:30
5 Things Apple Didn't Announce (But We Wish It Had)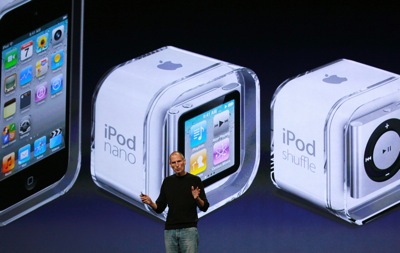 Lots of announcements from Apple yesterday, from iPods to social networking services, but I left feeling like something was missing. I had my fingers crossed for a few more reveals to satisfy my computing and mobile needs and left wanting more. Check out the five things I wished Apple had announced during yesterday's conference below!


Where in the world is the white iPhone 4!? — Since the iPhone 4 launch we've been waiting (and waiting, and waiting) for the white version to appear. Although "later this year" has been the last known launch date of the fairer-hued iPhone 4, the elusive device is still M.I.A. with no hope in sight.
Revamped MacBook Air — It's been many moons since the last MacBook Air update, and I'm looking forward to the day when we get a more powerful (and maybe even smaller) MacBook Air to drool over.
See the rest of my list when you read more.