The March Madness [1] Final Four throwdown begins today, April 5, with the Florida Gators up against the Connecticut Huskies at 3:09 p.m. PDT! Before the best of the NCAA hits the court, learn about the favorite apps of former college players Brandon Jennings, C.J. McCollum, Cody Zeller, and Michael Carter-Williams. These basketball pros shared what's on their home screen — don't be surprised if it looks similar to yours! Scroll down to see which apps power some of the fiercest men of the NBA.
C.J. McCollum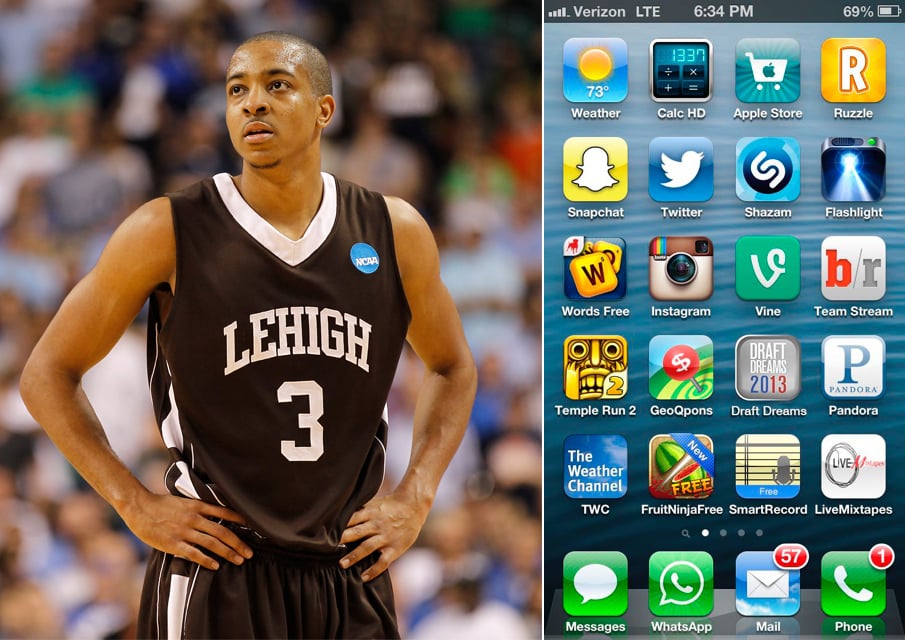 C.J. was the Patriot League men's basketball player of the year in 2010 and 2012. After graduating from Lehigh, he was drafted 10th overall to the Portland Trail Blazers.
As a journalism major in college, C.J. used Smart Record [2] (free) to "record whoever I'm interviewing." Fans can see what he's up to with Vine [3] (free). He's also loving J. Cole's album "Power Trip," which he listens to on Pandora [4] (free).
Brandon Jennings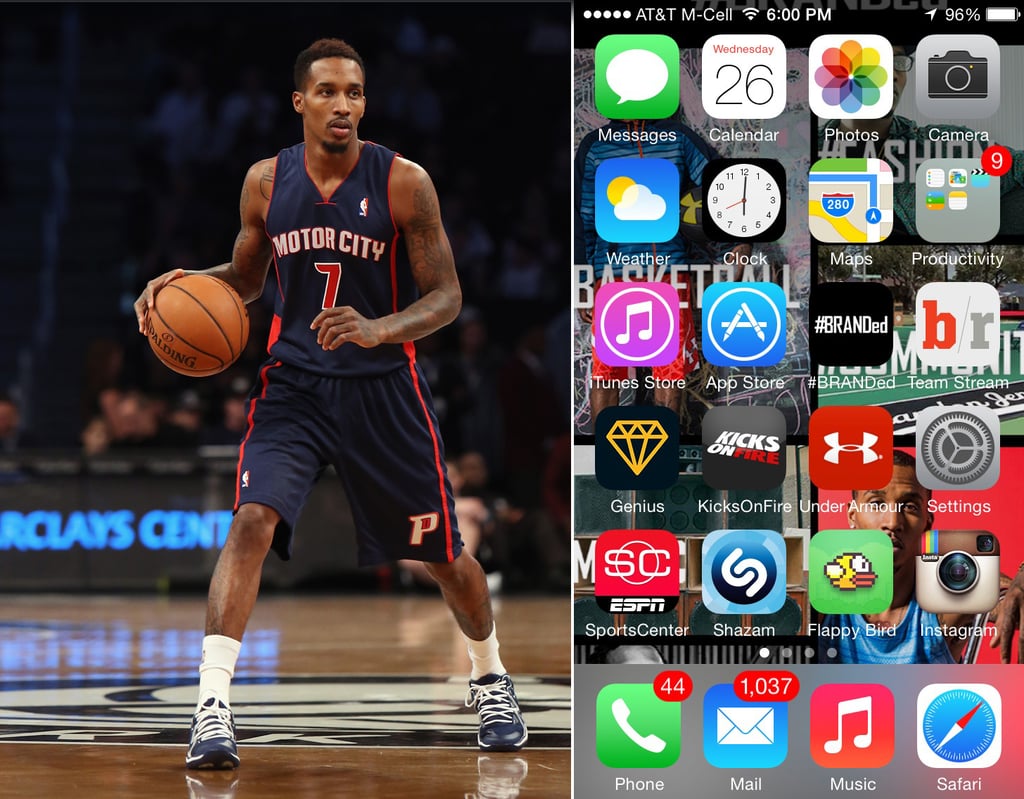 During his senior year in high school, Brandon won all major player of the year awards at Oak Hill Academy. He originally signed on to play with the University of Arizona Wildcats but, instead, played for an Italian league. In 2009, Brandon was selected 10th overall by the Milwaukee Bucks and was recently traded to the Detroit Pistons. He's the youngest player in NBA history to have scored 50 or more points in a single game.
"My favorite thing on my home screen is my new app #BRANDed [5] (free). I wanted to develop something that was unique and shows my off court interests. Between Twitter, Instagram, and Facebook, it's not always easy to keep up with people's tastes and interests, so I wanted to carve out my own space to connect with fans. From music to lifestyle to fashion to the latest NBA news, they can check in and see what I'm reading and following. #BRANDed is my stamp of approval."
Cody Zeller
Cody is a baller . . . and a brain. He's known for his "high basketball IQ" and unselfish play. As a college student, he played for the Indiana University Hoosiers and currently plays power forward and center for the Charlotte Bobcats.
His favorite apps include the Bible [6] (free), because it is "easy to take with me everywhere." He also loves Pandora [7] (free) and always has the country music station turned on.
Michael Carter-Williams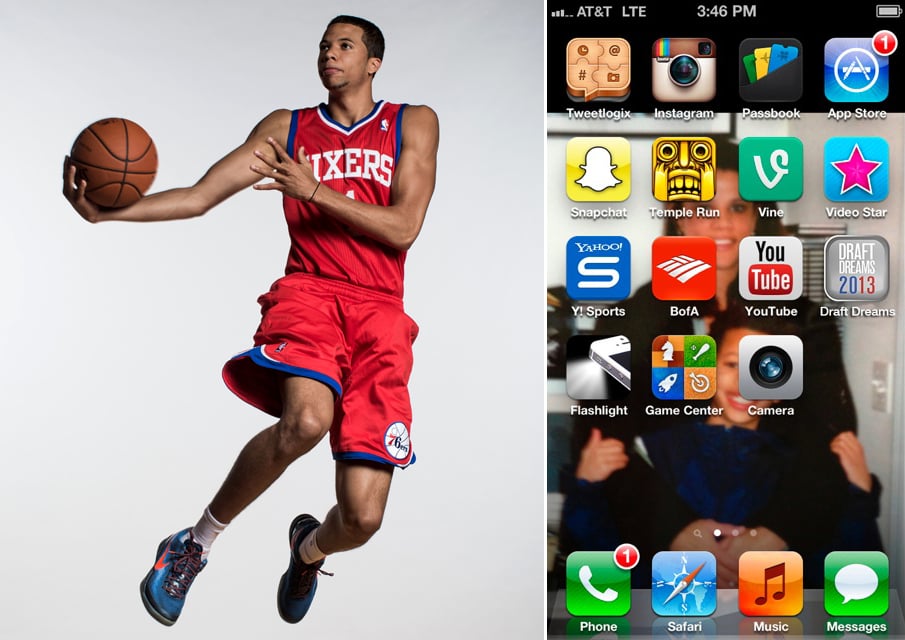 In 2013, Michael was drafted 11th overall by the 76ers after a great run with the Syracuse Orange. His wallpaper is of him and his mom, Mandy Carter-Zegarowski. Aww.
His favorite app is Instagram [8] (free), which he uses to share photos with his fans at Mr_Carter5 [9].