Archival Musette iPad Cases: Love It or Leave It?
Archival iPad Bags: Love It or Leave It?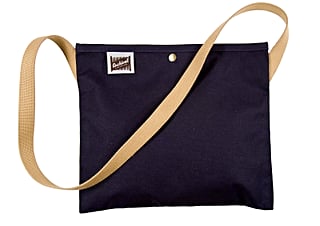 These bags, originally constructed as cycling bags, are the perfect size for toting your iPad — whether you're on your bike or not. From Portland, OR, the musettes (both with and without flaps) are made from waxed cotton and waxed twill. They're made to resemble classic, simple cycling bags.
Musettes range in price from $44 (for a plain cotton bag) to $115 for a flapped musette made from super-durable waxed twill. I love them because they're classic, handmade, and feature pretty brass details; what do you think?