AromaUSB Releases Fragrance From a USB Stick
AromaUSB: Totally Geeky or Geek Chic?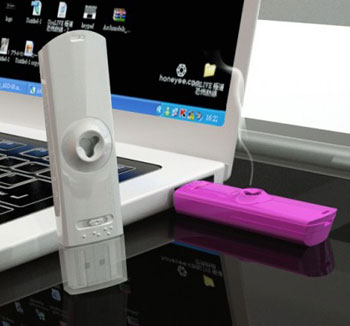 We've seen some wacky USB drives before, but this one somehow found a tiny niche that hasn't already been covered by humping bunnies and heated lunchboxes.
The AromaUSB ($26) does just what it sounds like — plugs into your computer's USB port and releases a hint of fragrance (you can adjust more or less, depending on your nose . . . or how smelly your cubicle is) that lasts for up to a week. Perfect for close quarters, or if you've been to the gym at lunch and didn't have time to shower.